BREAKING NEWS: Oscar Pistorius Guilty Of Culpable Homicide And Granted Bail (Video)
by Evie R.
September 12, 2014
12 comments
Finally A Verdict!

Sept. 12, 2014: Oscar Pistorius, right, arrives at the high court in Pretoria, South Africa. (AP)
Is it just me or has this been one of the longest trials ever? So finally, yesterday we found out that the Ju
dge in the 

Oscar Pistorius

 murder trial, Thokozile Matilda Masipa, ruled he cannot be found guilty of premeditated murder in the killing of his girlfriend, 

Reeva Steenkamp

, but he can face other possible verdicts, including culpable homicide. She 

casted doubt on witness testimony and said she believes the media coverage of the high-profile trial contaminated testimonies.
This morning we are informed that the Judge has rendered a Guilty verdict which
 finds Oscar Pistorius, the double amputee athlete
,
 guilty of culpable homicide, or negligent killing, in shooting of girlfriend 
Reeva Steenkamp. Pistorius has maintained that he shot Steenkamp through a bathroom door on Valentine's Day 2013 because he thought she was an intruder.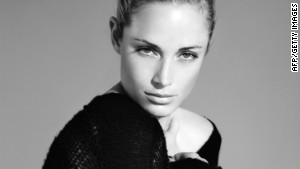 Reeva Steenkamp was shot dead on February 14, 2013, by
her Olympic sprint star boyfriend Oscar Pistorius.
Mike Wooldridge of

 

BBC News states, "
Sentencing will come later, with the range extending from a maximum of 15 years in prison to a suspended sentence." 

Judge Masipa has 

granted bail and Oscar Pistorius will be a free man until sentencing on October 13, 2014.